The Top 5 Discos and Bars in Havana, Cuba
Havana is a city packed with action and overflowing with attractive, young people, eager to dance and have fun. Of all the major cities in the caribbean, I would easily consider it to have the best nightlife scene. There are literally hundreds of hot discos and bars in Havana, but a few really stand out as being great. Some are oriented towards local Cubans, playing salsa or modern latin dance music. Others are definitely more slanted towards the tourist crowd, playing popular American music. All are dance friendly, and very cheap. Entrance is usually free or just a few dollars. Drinks are reasonably priced too, especially beer, which can always be had for the equivalent of about 2 dollars (USD) or less.
Hottest Bars, Clubs and Discos in Havana
In this article I will list the top discos and bars in Havana. These places are popular with tourists and locals alike. As anyone knows, the disco and bar scene can be quite fickle and what's hot and popular one year can quickly go out of style. However, the following locations have strong reputations and have been able to maintain their prominence in the nightlife scene.
#5: Submarino Amarillo (Corner of Calle 17 and Calle 6,

Vedado

, Havana)
This Beatles themed bar is a great place to relax after a hard day of exploring Havana. The walls are covered in Beatles memorabilia and live bands play almost every night. Music is varied between popular modern American pop, latin rock and of course, The Beatles. Drinks and beers are cheap and whole bottles of rum, with table service, only cost $9. Around midnight the place really starts hopping: the dance floor gets wild and packed. While tourists do come to this location, it is definitely more popular young locals. Entrance varies depending on the live band which is playing, but is usually only about $2.50.
#4: El Turquino (Corner of 23 and L, Vedado, Havana)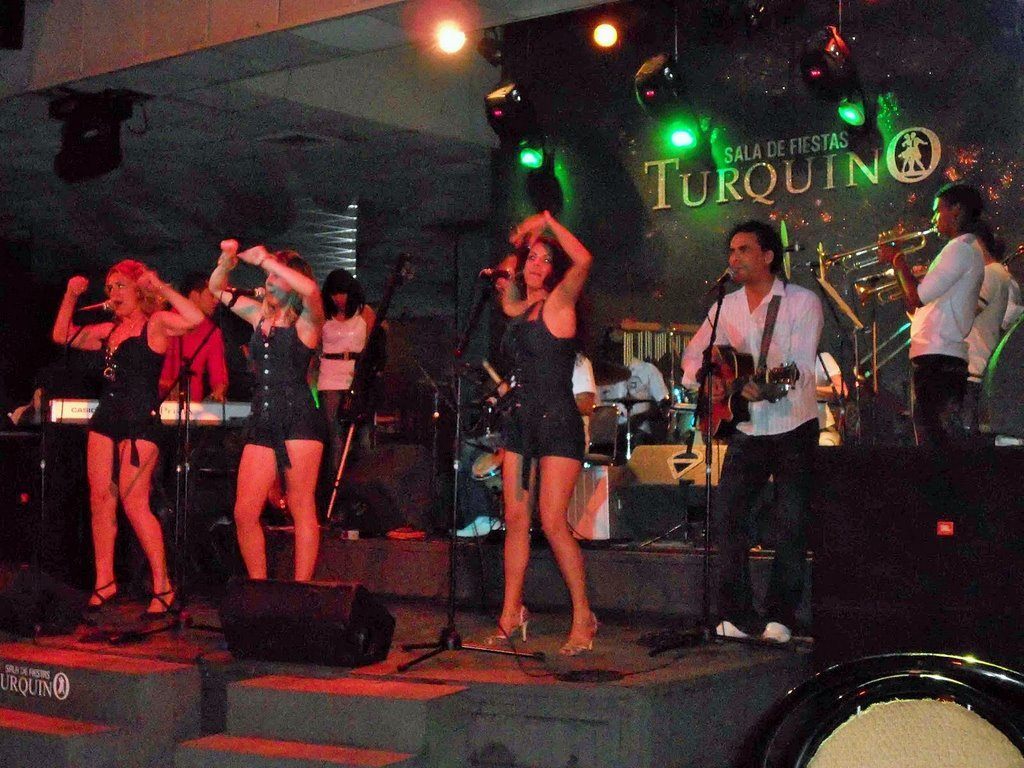 This disco, located on the 25th floor of the Habana Libre Hotel, has wrap-around windows offering a gorgeous panoramic view of Havana. On certain occasions the roof is also uncovered to offer a view of the night sky. Live salsa music is played on most Monday, Tuesday, Thursday and Saturday nights. On Wednesday, Friday and Sunday, modern American rock is played, and live bands perform. The entrance cost is a bit higher than average, ranging from 10 to 20 CUC depending on the night and the musical performance. Mixed drinks are priced at about $5 each, and beers are about $3. This disco tends to draw more foreigners than locals.
#3 Casa de la Musica Habana (Ave. de Italia, near the corner of Neptuno – Central Havana)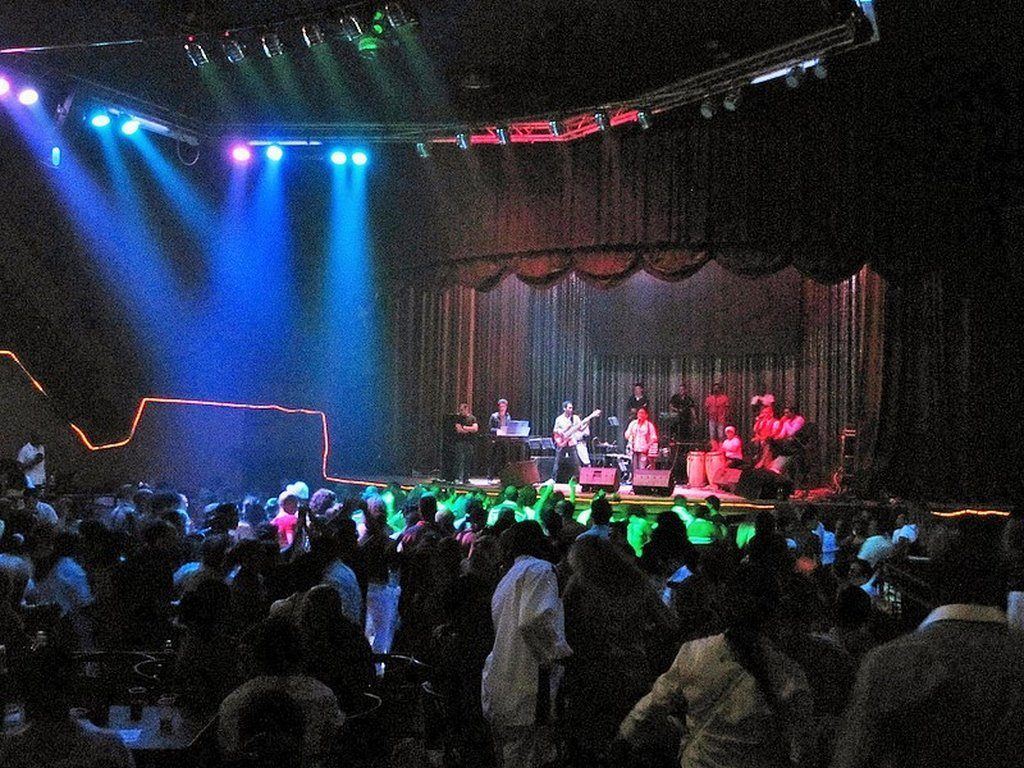 This is a salsa dance club with a stage for shows and special performances. On most nights, especially Thursdays and Fridays, the majority of patrons are local Cubans looking to dance and meet people. If your goal is just to dance and have fun, this is the time to visit. On Wednesday nights, after 11pm, this location deviates from its usual theme and caters to the tourist crowd. Modern American pop music is played and the clientele is composed mainly of foreigners and local Cuban women. If your goal is to dance salsa in a relaxed, welcoming atmosphere, don't go on Wednesday nights. Entrance cost varies by night, but is usually about $2 to $5. On most evenings, there is a matinee dance show which runs from 5pm to 9pm. This is particularly popular with locals.
#2 Diablo Tun Tun (Calle 20, corner 35, Miramar, Havana)
This is a very popular club for local Cubans, especially on Thursday, when matinee shows run from 5pm to 9pm (entrance price $2). On other evenings, particularly for the nighttime shows starting at 11pm (entrance price $5 to $10), more foreigners tend to appear. Nevertheless, it is still one of the best and least touristy clubs in the city, playing all genres of music and frequented by some of the most popular musicians in Cuba. If you're looking to drink, dance and have fun in a completely non-pretentious atmosphere, then this is the place to be. Since it is a little bit outside of the main Havana tourist spots, drink prices are very reasonable. Most beers only cost $2 and mixed drinks are not much more.
#1 La Cecilia (5ta Avenida y 110, Miramar, Havana)
This is currently the most popular disco in Havana. It is also one of the city's largest outdoor music venues where some of the most popular bands in Cuba regularly perform. For large events, the club will attract thousands of locals. Even if a popular band is not playing, this is the premier nighttime spot for dancing and having fun. On these slow nights, you can expect many more foreigners. Entrance usually costs $5 to $10. It's open Friday thru Sunday, 10pm to 3am. Since this is an outdoor venue, it is closed on rainy nights.
Conclusion
Although Cuba in general is a great place to drink, salsa and party the night away, Havana, it's largest city, with over 2 million inhabitants, beats any other city on the island, when it comes to having fun, especially at night. The bar and disco scene is mixed, with some places catering more to locals, and others to tourists. But, at the end of the night, all clubs will have a good variety of people in them, and everybody will be dancing, drinking and having a wild time. If you get a chance to visit Havana, you should definitely reserve one night for checking out the club scene and you will not be disappointed by going to any of the locations mentioned above.
Learn more about exploring Havana, and discover its vibrant, offbeat nightlif.e
Download the Best Cuba and Havana Travel guide: Real Havana.