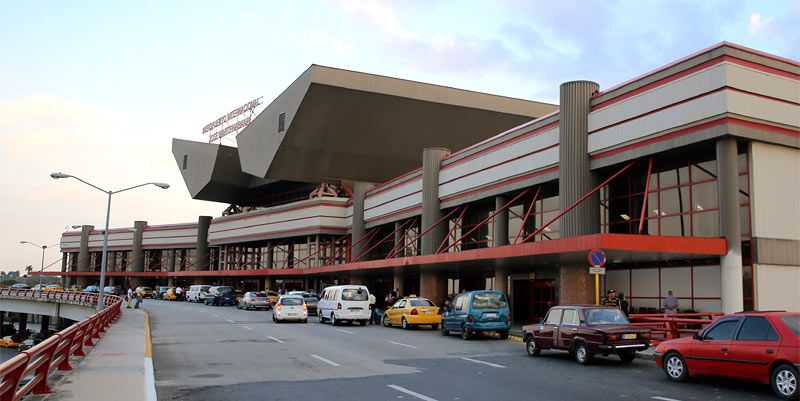 Airport Taxi Transfers in Havana
A driver will be waiting for you at the airport arrivals gate. He will be holding up a sign with your name. He will help you with your bags and wait for you while you exchange money or take care of other business in the airport. The driver will then take you to Havana, dropping you off at your casa particular or hotel (anywhere in the city of Havana).
Payment is made directly to the driver, after you have arrived to your destination.
Return transfers (from hotel or casa particular back to the airport at the end of your trip) are also available at the same price.
All Airport Transfers Only
Book a Havana Airport taxi transfer
Meeting your taxi driver at the Airport
The taxi driver will be waiting for you at your arrivals gate when you arrive.
If you arrive a bit early and wander around the airport, (if you go up the escalator, to exchange you money on the second level) then you might miss the driver.
Just remember that the driver will be at your arrival gate, and that is where you can find him.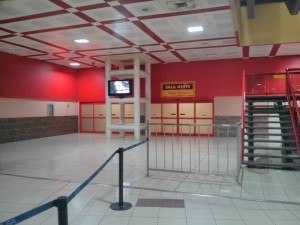 This is the airport gate in Terminal 3 where you will probably exit from. The taxi driver should be waiting right in front. If he is not there, wait a few minutes. He will show up.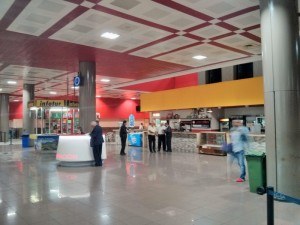 This is the info desk, just in front of the arrivals gate. The ground floor of the Havana airport (Terminal 3) is tiny. It only has 2 gates. The only way you can get lost is if you move to another level of the airport. Do not go to a different level. The driver will always wait on the ground floor, at the arrivals gate. It's best to meet the driver first, and then go exchange money or do anything else in the airport.
What if you cannot find your driver?
If there is a problem, you can contact us at +53 5 389 5036 and we will help the driver locate you.
As a last resort, if you cannot locate the driver or if there is no driver, you can simply walk out of the airport and hire another driver to take you to Havana. The drivers at the airport usually charge 30 CUC to take you to Havana. Do not pay any driver more than this.